Artists and Performances
A hallmark of Xcaret are its different artists, musicals and performances that share with spectators the traditions and culture of Mexico, in ensembles created exclusively to perform at Xcaret locations.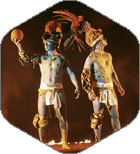 Pre-Hispanic Rituals and Games
Private presentations of Ancient dances, the Pok Ta Pok pre-Hispanic Ballgame and the pre – Hispanic Purépecha Uarhukua ballgame (ball on fire), at the open ballgame court, specially designed for these representations.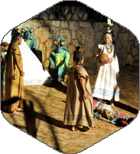 Pre-Hispanic dances
The Fertility, owl dance and warrior priest dances take place at the islets of the Mayan Village.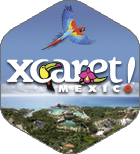 Mixed program
A show that integrates vignettes from the different states of Mexico, its best known musical and dance pieces; presented privately at La Isla or at the Open Theater.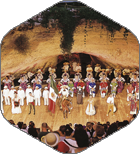 Traditional Xcaret Night
The original version of our nightly show exclusively for your group! Enjoy the Pre-Hispanic Ballgame, Dances at the Mayan Village and the folk dances presentation at the Open Theater.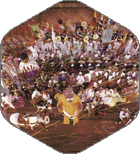 Xcaret México Espectacular
A private showing of our renowned Xcaret México Espectacular presentation with more than 300 artists on stage at the impressive Gran Tlachco theatre.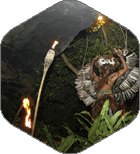 Owl Dance and Shaman on an Altar. Pre-Hispanic dances
Impressive pre-Hispanic dances, majestically interpreted in accordance with the originals at the Xcaret caves and the Mayan Village.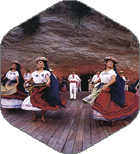 Traditional Costume Parade
Enjoy a multicolor exhibition that will take you to different states of our beautiful Mexico, showing the costumes of each region. You can admire them at Open Theater.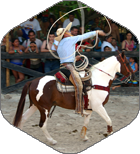 Horse Exhibit
This show combines elements of Mexican horsemanship with the typical music and colors of Mexico, a true display of talent seen right in front of the typical Hacienda Henequenera and next door to our Mexican restaurant La Cocina.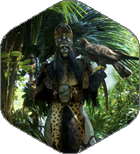 Xipetotek Pre-Hispanic Dances
• First Dance: Corn dance
Fertility dance, pride and joy, opening the way.
• Second dance: IZTACUAUTLI (white eagle)
Symbolizes the founding of Mexico - Tenochtitlán.
• Third dance: UNIVERSE, TLETL (Fire)
• Fourth dance: COYOLTZIN (Ayoyotes or rattles)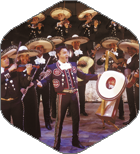 Vive México Mariachi
The traditional mariachi from Jalisco wearing their evening dress and interpreting the most representative of this state´s tunes.
Mixcatlán band
Traditional Mexican band and Regional music with wind and percussion instruments (tambora and cymbals) like the typical village folk bands.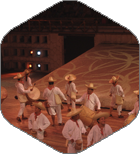 Drummers
Tabasco regional music with flute and drums of different pitches. They are a sample of one of the most indigenous expressions of Mexican music.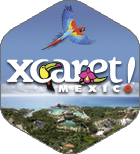 Bottle chimes
Traditional Mexican music played with over 100 perfectly tuned bottles.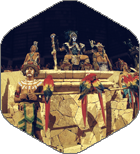 Kai group
With tunes played with clay, wood or bone instruments and through the observation of ancient Mayan codices, this group recreates the music that must have accompanied the people of this majestic civilization in many of their activities.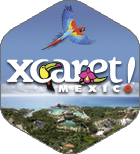 Los Norteños
Representative group that plays music from northern Mexico.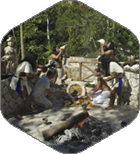 Conch shell players
Pre-Hispanic musicians who create an ancient ambiance in the park paths holding a musical dialogue by blowing through conch shells.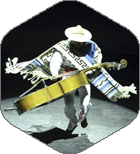 Tumbiecha
Traditional Mexican music from Michoacán State. Tumbiecha group is the most representative band of Purépecha music today.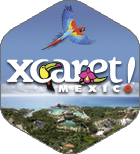 Terceto Aria
Traditional Mexican and international music played by finest ensemble of violin, flute and piano.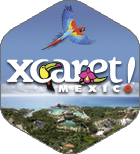 Adagio
Traditional Mexican and international music played by an ensemble of violin and piano.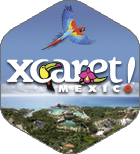 Salterius duet
Mexican and international music played with a harp accompanied by a classical guitar.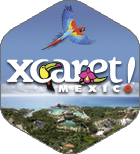 Piano
Soloist playing classical Mexican and international piano music.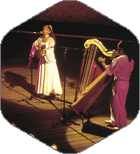 Harp
Soloist playing classical Mexican and international harp music.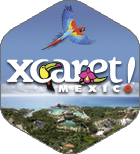 Classical Guitar
Soloist guitar playing Mexican and international music.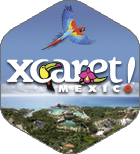 Violin
Solo violinist playing Mexican and international classical music.
Flute
Soloist playing Mexican and international music with a flute.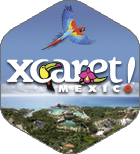 Sax
Saxophone player interpreting international music.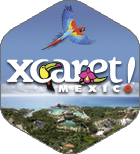 Trovador
Latin American Trova soloist playing a classical guitar.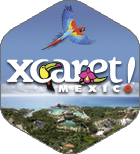 Amore
Contemporary trova group playing two classical guitars, congas, drums and box drum.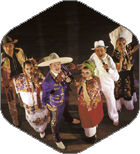 Xcaret Singers
Recognized group that beautifies the most significant pieces of our show, interpreting Mexican and international classical music.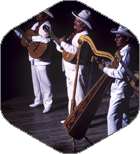 Jarocho trio
Playing traditional Mexican regional music from Veracruz.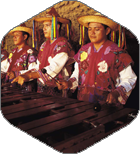 Xcaret Marimba
Cheerful Mexican music played with one of the most popular instruments of our country: the Chiapas Marimba.