Integration Programs
The perfect option to enjoy the best attractions in Cancun and Riviera Maya is to enjoy the natural, cultural and adventure wonders in our parks and tours, which can be combined with special services for your group such as: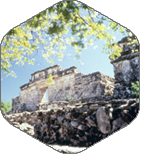 Enigmatic Rally, Nature and Mayan World
The best way to explore Xcaret and to generate the integration of your work team in a fun way is through this program with questions and challenges geared to learn more about Mayan culture and the beautiful biodiversity that Xcaret has to offer. This activity takes place in a cheerful atmosphere, motivating the collaboration of team members and a healthy interaction.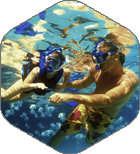 Scavenger Hunt
Since the beginning of man's existence, he was dedicated to collecting or hunting for food and other important activities to survive. The need to collect changed to the need to produce but the concepts of hunt, capture and collect never completely disappeared in human race. The Scavenger Hunt is a simulation of what once was an important and necessary work so that humans could manage to live on.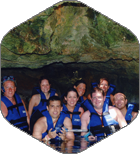 Xel-Há Integration
It is a recreative program which sensitizes participants to the importance of joining individual efforts thus reaching a better and bigger result and creating a positive synergy through a coordinated effort. Through the favorable ambiance it brings about, this natural wonder offers a program that combines fun, motivation and teamwork.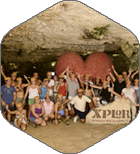 Cavemen Rally
Your group of explorers will experience a series of challenges to prove their skills thus showing that the joining of abilities makes a stronger team and integrates it. In this challenge, instincts, courage, perseverance and the ability to admire nature are necessary skills to live this adventure to the fullest, accompanied by a trademark character from the park: The Caveman.